In the theater of unwavering commitment and dedication, the heroes often remain behind the scenes. As Frontline continues its relentless mission of bridging the information gap for our Australian veterans, ex-service members, and the active personnel, it's the support from individuals like you that fuels our march. With every donation, you're not just supporting a platform – you're championing a cause, bolstering a legacy, and fortifying the bonds that keep our community united and informed.
Each of you, our esteemed donors, plays a pivotal role in ensuring Frontline stands tall as a beacon of hope and reliability. We thank you for your unwavering faith and dedication to our mission, and we salute your spirit.
Together, we march forward.
Frontline Team
| | |
| --- | --- |
| Richard, Strapps | 29-Oct-2023 08:57:05 |
| Dave, Bauer | 28-Sep-2023 00:10:48 |
| Kenneth, Taylor | 24-Sep-2023 17:43:06 |
| Ronald, Woolfe | 23-Sep-2023 16:32:45 |
| Ken, Usher | 18-Sep-2023 10:01:02 |
| John, Bowles | 17-Sep-2023 16:50:35 |
| Richard Anthony, Rok | 16-Sep-2023 15:43:46 |
| Raymond, Bowman | 12-Sep-2023 19:28:56 |
| Frank, Stevens | 12-Sep-2023 19:24:09 |
| Klaas Andrew, Smith | 10-Sep-2023 18:14:17 |
| David, Limpus | 10-Sep-2023 16:52:55 |
| Peter, Munro | 09-Sep-2023 17:56:53 |
| Red, WEBB | 09-Sep-2023 17:23:53 |
| Allen, Green | 05-Aug-2023 15:21:59 |
| eddy, ward | 22-Jul-2023 16:02:37 |
| JOHN, EATON | 28-Jun-2023 09:24:20 |
| Bryan, Smith | 08-Jun-2023 16:41:05 |
| Andrew, Ochiltree | 05-Jun-2023 10:22:10 |
| Johny, Bineham | 11-May-2023 15:20:34 |
| Red, Webb | 22-Apr-2023 15:35:47 |
| basil, Caffery | 19-Mar-2023 16:22:27 |
| Robert, Shepherd | 16-Mar-2023 18:20:10 |
| Jack, Snell | 15-Mar-2023 20:21:11 |
| Fred, Greenway | 10-Mar-2023 20:16:51 |
| Ian, Sarah | 01-Mar-2023 15:16:59 |
| Dean, Ryder | 16-Feb-2023 17:53:35 |
This afternoon we are leaving for a weekend away. We will be back on Monday. Ray
Read More

›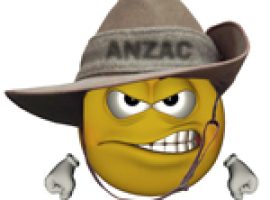 Preserve ANZAC Day in South Australia: A Call to Action. By Ray Payne OAM In a distressing turn of events, […]
Read More

›
Anyone wanting to know the definition of the term "un-Australian" should look no further than a state Labor government that […]
Read More

›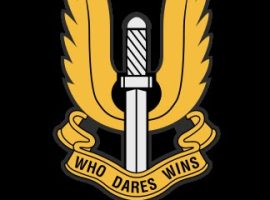 Contrary to popular belief, the United States did not stand alone in its efforts to support South Vietnam during the […]
Read More

›