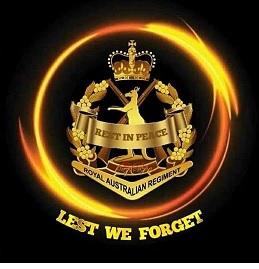 16 May 1938 – 2 December 2023
SGT Richard 'Dickie' Johns, formally of Fairy Meadow, died in Coledale Private Hospital on Saturday 2 December 2023.
Dickie enlisted in September 1958 and attended 1 RTB and then joined 4 RAR, serving in Singapore-Malaya. He then joined 1 RAR. When 5 RAR was formed he became a founding member. In 1965 Dickie served in New Guinea and in May 1966 he deployed to Vietnam with Mortar Platoon Support Company. Originally as an MFC with Bravo Company and later as the Mortar Platoon SGT. He retired in 1970 with the rank of WO2.
A private cremation will be held for Richard.
Regards,
Gary Townsend
5 RARA Membership Officer/Tiger Tales Editor