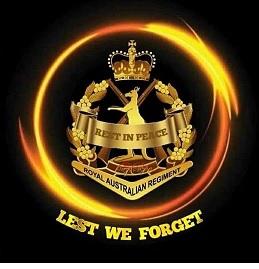 VALE – 17668 WO1 HEINZ GRABOWSKI – 2RAR VIETNAM.
4th August 1934 – 30th October 2023
It is with a heavy heart that I announce the death of Heinz Grabowski.
Husband to Gretel, Father to Barbara, Bernie and Helen, Grandfather to many, Great Grandfather to many.
Our hearts are broken, but you have been released of the pain and now at peace.
Australian Soldier of 21 years (1963 – 1984) Infantry (Duty First) 1 RAR (PNG) (Twice), 2 RAR (Vietnam), 3 RAR & 5 RAR
Overseas Service: PNG & Vietnam
Your duty is done sir, Stand Down and thank you for your service.
Service with French Foreign Legion 1955-1958 (Vietnam & Algeria)
LEST WE FORGET