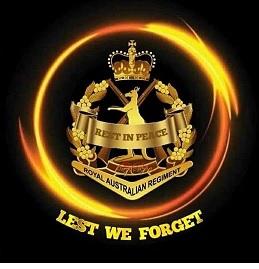 VALE 3786751 JOHN WARREN COLE – 5RAR
9 March 1945 – 7 November 2023
PTE John 'Gomer' Cole died at home in Melton South, on Tuesday 7 November.
John was a National Serviceman, 1st intake, he completed his recruit training at 2 RTB. He then was transferred to 9 Platoon, Charlie Company, 5 RAR to receive Corps Training. At the end of this training John joined Mortar Platoon, Support Company. He was deployed to Vietnam on 30 April 1966. He served the Battalion's full 1st tour of duty with the Mortar Platoon. John returned to Australia with the Battalion aboard HMAS Sydney which docked in Sydney on 12 May 1967.
No funeral details are available at this time.
Gary Townsend
5 RARA Membership Officer/Tiger Tales Editor