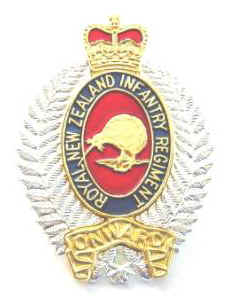 VALE: 39880 (NZ) Major George Whatanui KEREAMA (Retd) – 6 RAR (ANZAC) 1970
Major George Whatanui Kereama (Retd), passed away on 18 November 2023 at Halcombe New Zealand.
George graduated from Officer Cadet School Portsea and on returning to New Zealand and was posted to Malaysia.
He saw active service in Vietnam as the 2IC Support Company 6 RAR/NZ (ANZAC) Bn and continued in that role with 2 RAR/NZ (ANZAC) Bn from May to Sep 1970.
On return to New Zealand, he was promoted to Major as 2IC of 5 RNZIR (Wellington, West Coast and Taranaki).
A funeral service for George will be held on Tuesday 21 November 2023 at 11.00am (NZ Time) at TAUMATA o te Rā Marae, 60 Hastings St, Halcombe (29 kms North of Palmerston, North Island, New Zealand)
May he Rest in Peace.
Please join with us in offering our deepest sympathy to those who will mourn the passing of a loved one.  Another 6 RAR family member, taken too soon.
LEST WE FORGET
Allan Whelan
Secretary
Email:  [email protected]