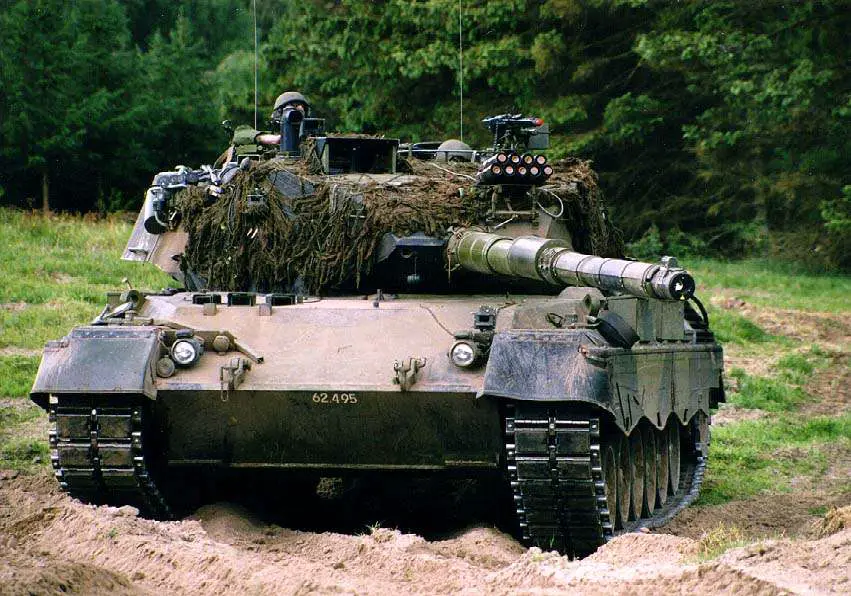 25 Leopard 1A5 main battle tanks for Ukraine.
In a recent development, Rheinmetall, the German automotive and arms manufacturer, has secured a multi-million euro deal with the Ukrainian government. The agreement entails the supply of 25 Leopard 1A5 main battle tanks, along with additional support vehicles. This contract, valued in the upper two-digit millions of euros, was awarded by the Ukrainian government to Rheinmetall, encompassing not only the main battle tanks but also five Bergepanzer 2 armoured recovery vehicles and two driver training tanks.
Financed by Germany, the comprehensive deal announced on November 14 includes various elements such as training, logistics, spare parts, maintenance, and other support services. The Leopard 1 systems are currently undergoing refurbishment and preparation for use at Rheinmetall's facilities in Unterlüß and Kassel. The delivery of the tanks and support vehicles is scheduled for the year 2024.
In a public statement, Rheinmetall expressed its commitment to consistently support Ukraine by providing a continuous supply of tactical vehicles. The company highlighted its previous involvement in delivering 80 Marder infantry fighting vehicles to Ukraine, most of which are already operational and have demonstrated their effectiveness in ongoing operations. Additionally, Rheinmetall stands ready to deliver another 20 Marder IFVs upon receiving an order to that effect.
Looking ahead, Ukraine is set to receive five Caracal airmobile-capable vehicles in late 2023 and early 2024. Rheinmetall will also fulfill orders from the Dutch and Danish governments, supplying Ukraine with 14 Leopard 2A4 tanks next year. Beyond vehicles, Rheinmetall is actively supporting the Ukrainian armed forces with ammunition, drones, and medical facilities.
Earlier in the year, the Australian federal government announced a $20 million military assistance package for Ukraine, which includes counter-drone systems, de-mining equipment, portable X-ray machines, and a 3D metal printer produced by Australian defence industry companies. As part of this support, a Royal Australian Air Force E-7A Wedgetail aircraft has been deployed to Germany to assist in multinational efforts and provide humanitarian and military assistance to Ukraine. The Australian-developed equipment, supplied by companies such as DroneShield, Micro-X, Minelab, and SPEE3D, contributes to Australia's overall assistance to Ukraine, reaching approximately $910 million. It is important to note that the E-7A Wedgetail aircraft will not participate in the conflict in Ukraine, and Australian Defence Force personnel and assets will not enter Ukrainian, Russian, or Belarusian airspace during the deployment.