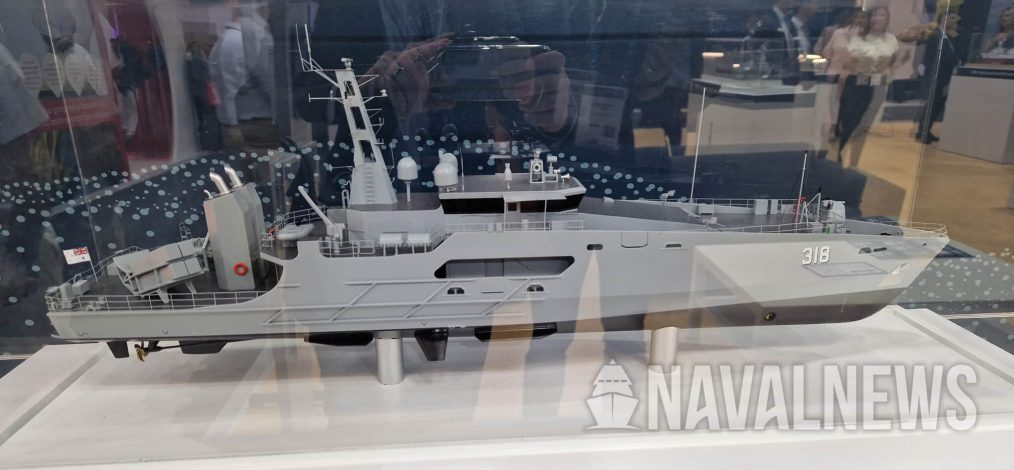 Austal Unveils Missile-Toting 'Lethal Cape-Class' Patrol Boat
Australian shipbuilder Austal has shown off a sleigh of new models and concepts at last weeks Indo Pacific Maritime Exposition in Sydney. Underscoring the uncertainty over the future focus of the Royal Australian Navy, the company presented these solutions for quick realisation and concepts applicable to both Australian and global requirements in the longer term. Furthermore the product range shown through models and digital presentations included corvettes, light frigates, multimission support and logistics concepts. Notable here is Austal's "Lethal Cape", an evolution of the company's existing Cape- and "Evolved" Cape-class offshore patrol vessels in service with the Australian Border Force and the Australian Navy.
CLICK LINK to continue reading.
Austal Unveils Missile-Toting 'Lethal Cape-class' Patrol Boat (navalnews.com)