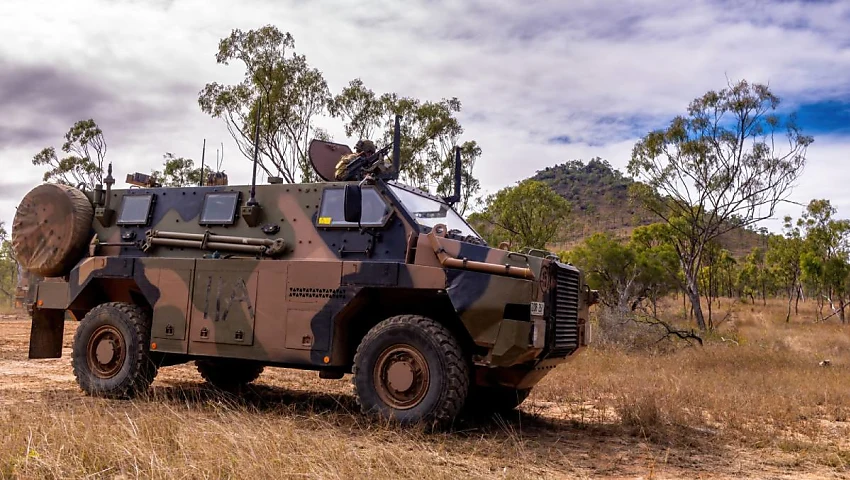 Australia Sells 14 Bushmasters to Fiji Amid Strengthened Partnership
Photo: Cpl Michael Currie
Australia has agreed to sell 14 Bushmaster protected mobility vehicles to Fiji under the new Fiji-Australia Vuvale Partnership. These vehicles can transport up to 10 troops, are blast resistant, and come equipped with armoured V-shaped hulls and machine guns.
During a visit to Gallipoli Barracks in Queensland, Australian Defence Minister Pat Conroy and Fiji's Prime Minister Sitiveni Rabuka viewed the Bushmasters. Conroy highlighted Australia's commitment to supporting Fiji's peacekeeping missions and emphasized the symbolic nature of the Vuvale partnership, which means "family" in Fijian.
The strengthened Vuvale Partnership, signed by Prime Ministers Rabuka and Anthony Albanese, aims to enhance collaboration in areas like climate change, trade, and cultural exchange. In a press conference, Albanese praised Fiji's contributions, especially in peacekeeping roles in the Middle East, and emphasized the tight-knit relationship between the two nations. He also acknowledged Fiji's support for Australia's regional initiatives, including climate change actions and the AUKUS pact.