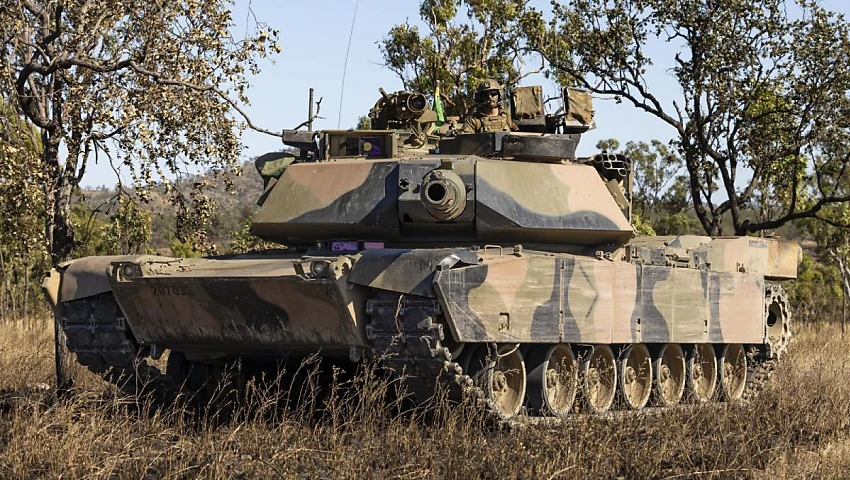 Australian Army prepares for new M1A2 tanks with simulator contract.
Photo: An Australian Army M1A1 Abrams Main Battle Tank from the 2nd Cavalry Regiment during a combined arms live-fire serial on Exercise Brolga Sprint 23 at Townsville Field Training Area, Queensland. Photo: LCPL Riley Blennerhassett
By Robert Dougherty – Defence Connect
Australian veteran-owned SME Global Defence Solutions has been engaged to manufacture a dozen container systems to house main battle tank simulators under a multi-million-dollar contract.
GDS, an Alkath Group company, will construct the deployable containers in Nowra, NSW, before they are fitted with M1A2 Abrams System Enhancement Program Version 3 (SEPv3) main battle tank immersive tactical trainers.
The first 20-foot 1C ISO container is scheduled for delivery in March 2024, while the complete 12 will be manufactured by January 2025.
Thomas Global Systems, an Australian avionics and mission-critical electronics manufacturer and prime system integrator, will install the M1A2 SEPv3 Abrams simulation system to support the Australian Army's acquisition of 75 M1A2 Abrams SEPv3 main battle tanks under the $3.5 billion Land 907 Phase 2 project.
The trainers will train Australian Army tank crews before they accept the new M1A2 SEPv3 Abrams tanks by fully simulating an M1A2 tank environment with crew positions for gunner, driver, and an additional instructor station to enable system training control.
"Following the TGS approval of our design plans for the deployable container system in mid-August, our team has commenced manufacture," GDS general manager Jeromy Bendall said.
"The modular Abram's ITT is taking mission simulation to the field, allowing crews to prepare for actual operations while deployed, increasing efficiencies and mission outcomes.
"It represents the latest and greatest training capability for Australia's upgraded tank force. Once complete, the 12 containerised ITTs will be deployed to defence bases around Australia.
"Securing the Abrams contract allows GDS to further solidify our position as leaders in sovereign manufacturing. We are proud to be producing tactical trainers for the Army's most advanced capabilities while generating skilled employment opportunities in the Nowra region.
"Given the Abrams is extensively operated by the US and its allies around the world, the global Abrams supply chain is huge and represents AUKUS export, growth, and job opportunities for GDS as well as our Alkath Group sister companies Mellori Solutions and Resilience Logistic Solutions."
GDS has previously collaborated with Saab Australia on JP 2060 Phase 3 to deliver a new generation of deployable health capability.