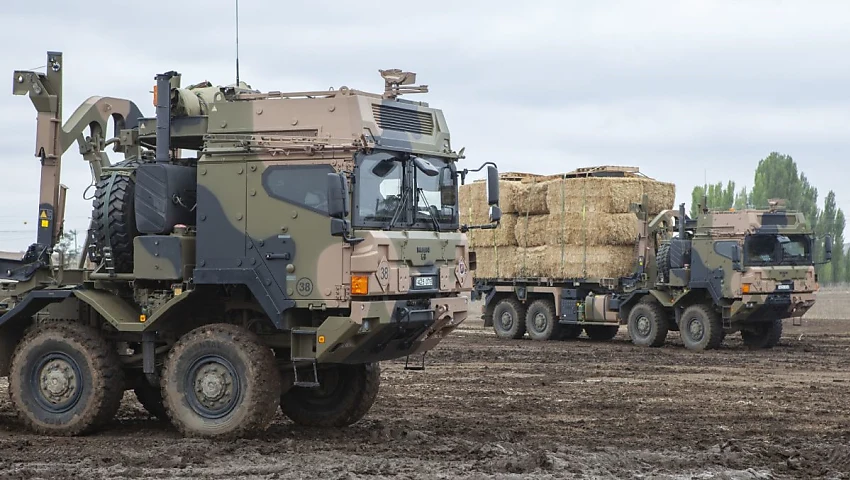 Australian Army Proposes New Training Avenue for Trucking Sector
Image: Australian Army personnel busy loading HX77 heavy-duty trucks with supplies during the Operation Bushfire Assist from Cooma. Credit: SGT Brett Sherriff.
The Australian Defence Force (ADF) is positioning itself as a potential solution to workforce shortages in the nation's trucking industry.
Lieutenant Colonel Philippa Cleary, Commanding Officer of the Army School of Transport, pointed out that the Australian Army annually trains and certifies thousands of soldiers to handle the ADF's vast collection of heavy vehicles.
The training provided by the ADF spans 12 months and encompasses detailed courses on heavy transport, armoured vehicle recovery, and even recovery technician training at the Army School of Electrical and Mechanical Engineers in Wodonga.
LTCOL Cleary mentioned, "Candidates, to start with, need only a provisional car licence. They can then embark on an 11-week intensive program at the Army School of Transport in Puckapunyal, which qualifies them for driving oversized and over-mass heavy vehicles. What's more, these Defence-issued licences can be transitioned into civilian equivalents when individuals leave the ADF."
She further emphasized the Army's commitment to fostering long-term careers in Australia's transport and logistics sectors. "Our reservist soldiers are indispensable. They not only aid in domestic disaster responses but also ensure the smooth running and protection of our nation's strategic interests," she said. "For those seasoned heavy vehicle drivers seeking a new challenge, the Army provides accelerated training programs, accommodating both full-time and reservist roles."
Although no formal collaboration exists between the Defence and trucking sectors, it's clear that both could benefit from a reinforced transport workforce.
This perspective aligns with the Defence Strategic Review (DSR) unveiled on 24 April by the Prime Minister, Anthony Albanese, along with Defence Minister Richard Marles, and Defence Industry Minister Pat Conroy. The report suggests the creation of an efficient transport system to cater to the northern airbases and pivotal national centres. The vast expanse of infrastructure, from the Cocos (Keeling) Islands to multiple RAAF bases, is pivotal for Australia and necessitates significant renovation.
The DSR places emphasis on crucial infrastructure enhancements, including the fortification of structures, expansion of runways and aprons, fuel storage improvements, and security upgrades. It also highlights the need for consistent fuel supply chains in northern and northwestern areas. Interestingly, the DSR sees potential in utilizing the capabilities of the civil minerals and petroleum infrastructure to meet these needs.