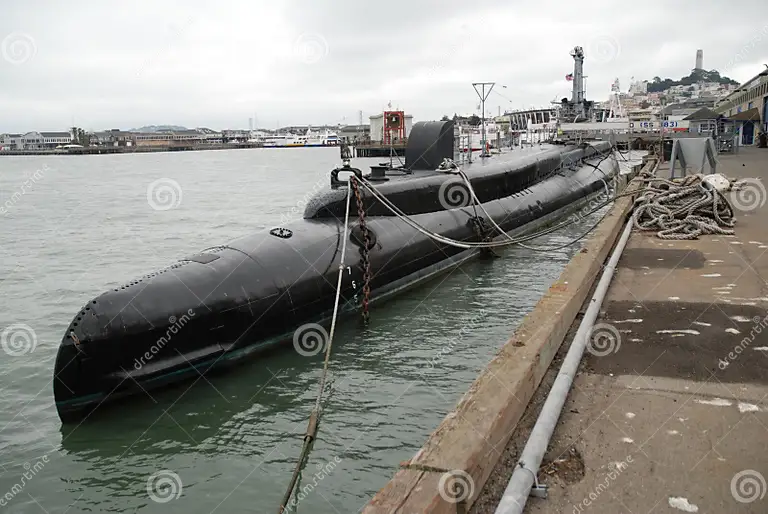 Australia's New Defence Perspective and the AUKUS SSNs
Australia's decision to procure a nuclear-powered submarine fleet is perceived as a new kind of national insurance policy, primarily centred on a post-Taiwan geopolitical landscape. This represents a significant departure from Australia's traditional defence and strategic planning post-World War II.
The new defence approach emphasizes "impactful projection" and "national defence," with the upcoming nuclear-powered submarines acting as the forefront of this deterrence mechanism. Deputy Prime Minister Richard Marles highlights the need for a defence force that can project power further from Australia's shores.
The Defence Strategic Review has underscored the diminishing reliance on American primacy. It asserts that Australia's defence capabilities relative to emerging threats can only be robust when collaborating with allies like the US. Still, it also emphasizes the need for Australia to have the capability to deter adversaries independently.
A significant focus has been the rise of China and its stance towards Taiwan. The Defence Strategic Review illuminates the intricacies of the Indo-Pacific's changing dynamics, marked by economic, military, and strategic competition.
Australia's pursuit of nuclear-powered submarines has been controversial, with debates on costs, the feasibility of domestic production, and the expected timeline. Critiques from figures such as The Australian's Greg Sheridan highlight concerns about Australia's commitment and the potential financial implications of the submarine program.
Former NSW premier Bob Carr questions the feasibility of the US supplying Australia with initial nuclear submarines, hinting at a potential strain on the US Navy's capabilities and the high costs associated with Australia's future submarine fleet.
A prevalent notion is that Australia's policymakers anticipate a potential Chinese annexation of Taiwan, resulting in reduced confidence in the US alliance. In such a scenario, Australia's nuclear submarines would play a pivotal role in safeguarding the nation's interests in the Indo-Pacific.
Dr. Ross Babbage emphasizes the need for economic resilience alongside military capabilities. For Australia to thrive amid rising great power competition, the nation must prioritize long-term strategic planning, economic strength, and proactive collaboration between policymakers, officials, and the public.