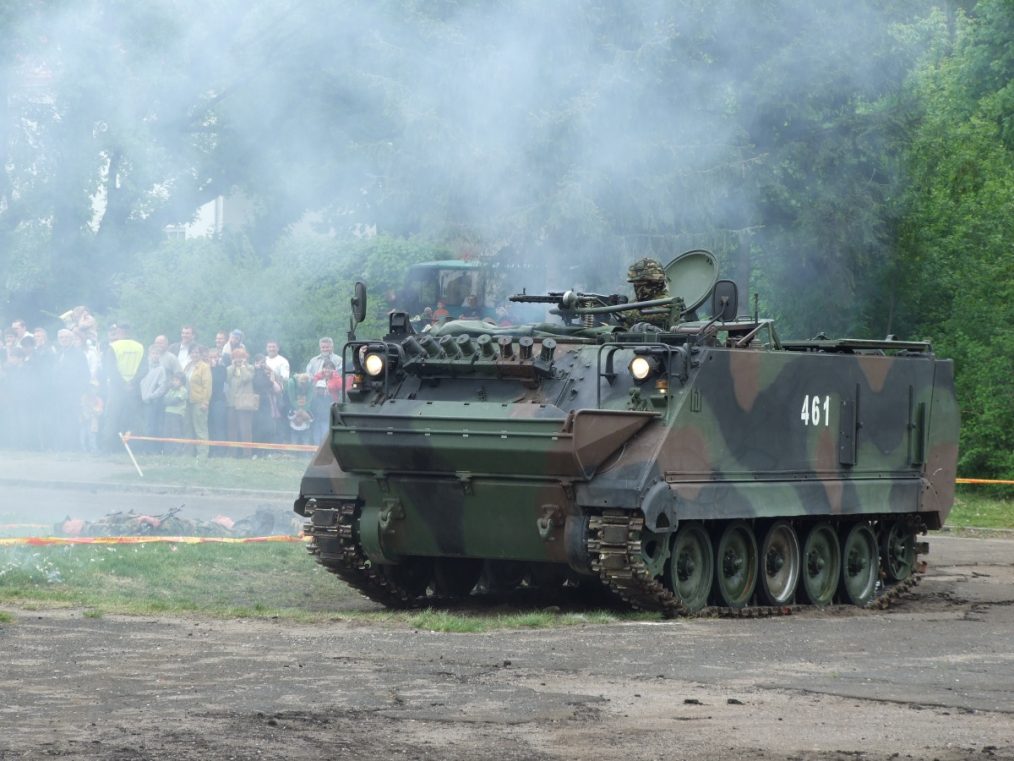 Canadian Army Considers Retiring M113 TLAVs Despite Refurbishment Offer by Armatec Survivability
Murray Brewster of CBC News has reported that the Canadian Army is contemplating the retirement of numerous M113 Tracked Light Armoured Vehicles (TLAVs) this year. This move comes despite a refurbishment proposal presented by the Ontario-based private firm, Armatec Survivability, suggesting these carriers be repurposed for Ukraine.
From the total 140 M113 TLAVs in the army's possession, 67 are currently set aside either for demilitarization or as spare parts due to their deteriorating state. The Canadian Department of National Defence (DND) aims to phase these out in favour of the newer Armoured Combat Support Vehicles (ACSVs) in the coming years. While Armatec Survivability has put forth a plan to rejuvenate the redundant armoured vehicles, a definitive decision remains pending.
In the backdrop of the 2022 Russian invasion of Ukraine, Canada has already made contributions to Ukraine in the form of tanks, ACSVs, and armoured vehicles, totalling an impressive $1.8 billion. According to Ty Curran, the DND's deputy director general of international security, the proposal from Armatec is merely one among several they have received post the invasion.
As the DND details, aside from the 67 vehicles set for disposal, 30 of the remaining 73 operational TLAVs are retained in military storage. When deciding on equipment donations to Ukraine, Canada ensures that the hardware aligns with Ukrainian requirements and is sustainable for long-term use.
Ukraine's armed forces are no strangers to the M113, having previously incorporated over 560 such vehicles from various nations. Moreover, countries like the United States and Australia are expressing interest in joining hands with Canada on the Armatec initiative to supply excess vehicles to Ukraine.
Currently, the Canadian government has earmarked up to $500 million specifically for military equipment donations to Ukraine this budget year, which may very well cover the costs of the proposed Armatec project.