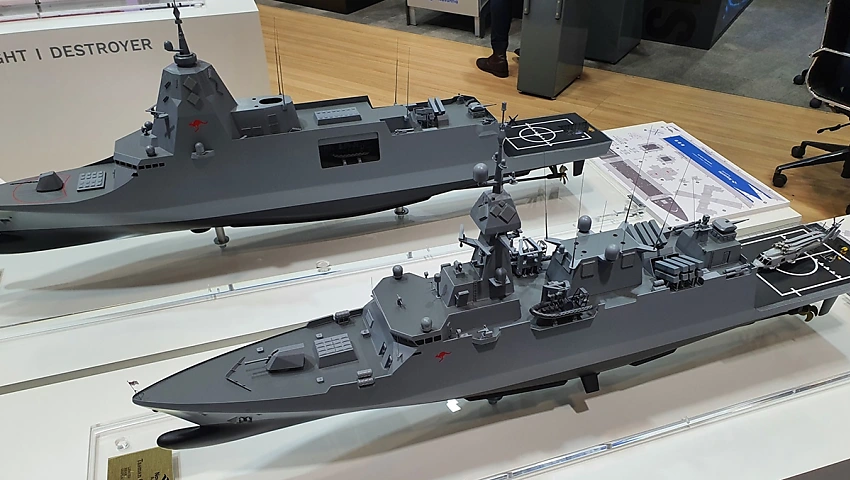 'Fleet 2035: Sea Power and the Future of Maritime Warfare'
The Indo Pacific 2023 International Maritime Exposition will open its doors to a record number of defence industry businesses and international naval delegations in Sydney this week.
Navantia has presented new warship designs for consideration in the Royal Australian Navy's future surface fleet. Unveiling the Tasman Class corvette at the Indo Pacific 2023 International Maritime Exposition, the 3,000-tonne design is based on the Alpha 3000 ships in service with Saudi Arabia. It boasts a crew of 90, a total capacity for 124 personnel, 16 VLS, four quad anti-ship missile launchers, close-in weapons systems, and a 57mm main gun. Additionally, Navantia is offering a heavier 3,700-tonne design and a Tier 1 Flight III destroyer, described as a "big brother" to the Hobart Class destroyer.
The Flight III design features options for directed energy weapons, 128 VLS, and a five-inch millennium main gun. All three designs have garnered significant interest at the exposition. In collaboration with Austal and Civmec, Navantia Australia aims to deliver six corvettes to meet the Navy's urgent need for increased strike capability. These corvettes combine Tier 2 vessel maneuverability with major surface combatant weaponry, ensuring a smaller crew without compromising integrated warfare capabilities.
The proposal, named the Tasman Class corvette, was presented in response to the 2023 Defence Strategic Review. The three companies have been working on the proposal since November 2022, and it includes the integration of Saab Australian combat systems and CEA Technologies radars. The corvettes will be constructed in Henderson, Western Australia, leveraging existing infrastructure and a well-advanced design based on an operational reference vessel.
Austal's CEO, Paddy Gregg, emphasizes the strategic importance of a national shipbuilding capability, and the proposed corvette program will establish a regional shipbuilding enterprise in Western Australia. The collaboration aims to consolidate resources and create a new warship construction hub, aligning with the recommendations of the 2023 Defence Strategic Review. The designs include NSM Anti Surface launchers, MK-41 vertical launch system cells, and existing Australian payloads.