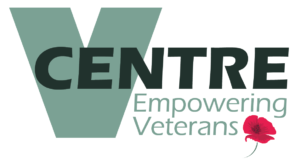 Governor General Visits Melbourne's Forthcoming V Centre for Veterans
The forthcoming V Centre Veteran Empowerment Program in Melbourne welcomed His Excellency Governor General, the Honourable David Hurley AC DSC (Retd), along with Her Excellency, Mrs. Linda Hurley, when they visited the centre.
Set to open in the coming weeks, the V Centre aims to be more than just shelter for veterans. It's designed to provide comprehensive care, assisting veterans who are homeless, at risk of homelessness, or in suboptimal living conditions.
The creation of the V Centre is a response to the increasing needs within the younger veterans' community. As noted by Vasey RSL Care Board Chair Mike O'Meara OAM:
He emphasized that Vasey RSL Care is well-equipped to address the issues veterans often face transitioning from military to civilian life. Concerns within the veteran community include:
• A notably higher suicide rate than the broader population.
• A homelessness rate nearly three times that of the general public.
• An estimated 300 veterans becoming homeless every year.
Drawing inspiration from successful international programs and leveraging insights from Australian experts in veterans' affairs and homelessness, the V Centre offers a holistic Model of Care. However, O'Meara revealed that, even as the V Centre's opening draws near, there are still challenges. An additional $12.7 million is needed to complete refurbishments and fund its operations for the first three years.
Nevertheless, optimism prevails. "We are fully dedicated to this cause and believe in its potential to bring about transformative and life-saving change," O'Meara stated.
During the visit, the Governor General and Mrs. Hurley interacted with staff, special attendees, and listened to speeches by Mike O'Meara and CEO Janna Voloshin. A walkthrough of the soon-to-be-opened facility was led by Vasey RSL Care Executive General Manager, veteran Chris Gray, culminating in a cordial afternoon tea.
The V Centre is set to be fully operational by mid-November.