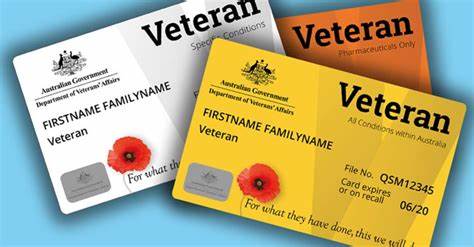 GPs incentivised to accept Veteran Cards
General practitioners (GPs) will be eligible to receive greater incentives to treat members of the veteran community who use their Veteran Card as payment. This is part of the Government's 2023-24 investment in DVA, to ensure veterans and their families have access to health and wellbeing services they need to live well after service.
The existing Veterans' Access Payment (VAP) for GPs will be tripled, aiming to boost the number of GPs who treat Veteran Card holders under DVA billing arrangements.
The tripled VAP will apply to general face-to-face consultation greater than six minutes including home visits for people who are homebound, and consultations in residential aged-care facilities.
Additionally, the tripled VAP will apply to video and telephone GP consultations longer than six minutes. For video and telephone consultations longer than 20 minutes, a Veteran Card holder must also be registered with MyMedicare.
If your Veteran Card is accepted, you won't be charged a gap fee. We encourage Veteran Card holders to confirm their GP accepts their Veteran Card prior to booking an appointment.
We're proud to work with GPs to ensure veterans have access to health and wellbeing services they need to live well after service. We'd also like to thank the thousands of GPs across the country who accept Veteran Cards for their support and services to our veteran community.
For those Veteran Card holders who don't already have a regular GP, please get in contact with your local GP practice to find out if they accept DVA Veteran Cards before your visit.
If you've served in the Australian Defence Force and don't have a Veteran Card, please contact us via email at [email protected], or over the phone at 1800 VETERAN (1800 838 372) to see if you're eligible.