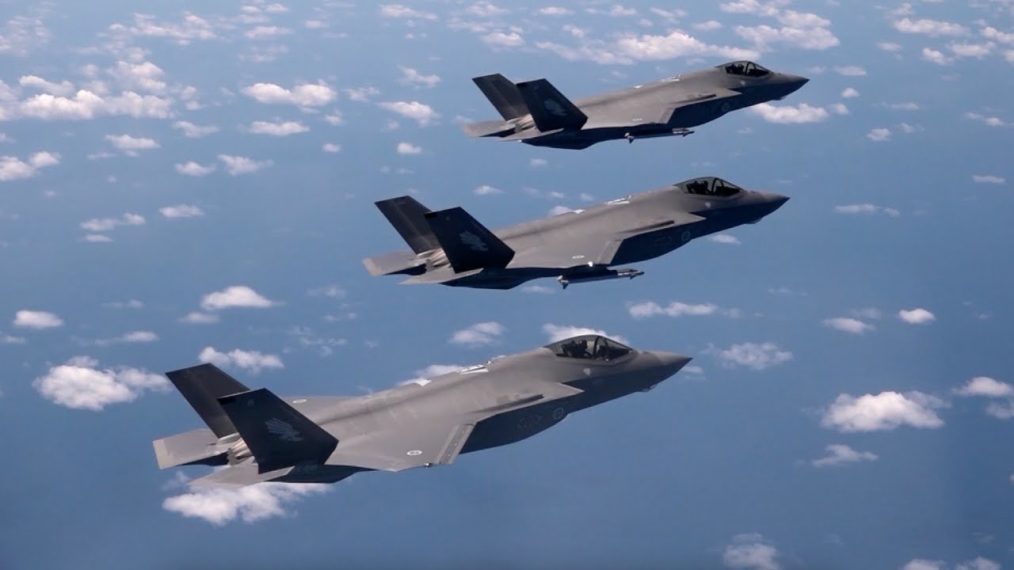 Historic Air Combat Exercise Initiated with Indonesia
Amidst the dense tropical backdrop of North Sulawesi, Indonesia, the Exercise Elang Ausindo was launched on September 18, marking a collaboration between the 75 Squadron and the Indonesian Air Force (TNI-AU).
This joint air combat initiative united six Australian RAAF F-35A Lightning II with an equal number of TNI-AU F-16 Fighting Falcons. Their collective aim? To hone and improve tactics related to air operations.
Remarkably, this marks the inaugural instance of RAAF F-35As participating in an exercise on Indonesian soil. The Air Attaché to Indonesia, Group Captain Kenneth Bowes, emphasized that this exercise marked three decades of joint military practices between Australian and Indonesian air forces, now recognized as the biennial Elang Ausindo series.
"There's a rich tapestry of differences and similarities between our nations. Our shared objectives in regional security, given our proximity and camaraderie, are undeniable. Hence, it's crucial for us to fly, train, and synergize in unison," stated Group Captain Bowes.
The 75 Squadron F-35As undertook a journey through Japan, departing from RAAF Base Tindal, and were accompanied by approximately 150 skilled aviators to support the exercise.
Air Commodore Muhammad Mujib, who heads the Sam Ratulangi Air Force Base, articulated his belief that Exercise Elang Ausindo will pave the way for an even more robust partnership and mutual enhancement of capabilities for both air forces. He emphasized, "Participation in such exercises isn't just beneficial in terms of new acquaintances or knowledge; it's an investment in our shared future."
Furthermore, the exercise introduced air-to-air refuelling, a recent feature of the Australia-Indonesia partnership, which saw its first execution in the previous month.
Group Captain Bowes, during the inauguration ceremony, reiterated the unwavering dedication of both RAAF and TNI-AU towards fortifying their partnership. He envisions not just the success of the current bilateral exercise but an amplified collaborative spirit in the times to come.
Tracing its origins back to 1993, Exercise Elang Ausindo is merely one facet of a broader air cooperation framework with Indonesia, which also encompasses Albatross Ausindo for maritime surveillance and Rajawali Ausindo for tactical airlift operations.
Top of Form