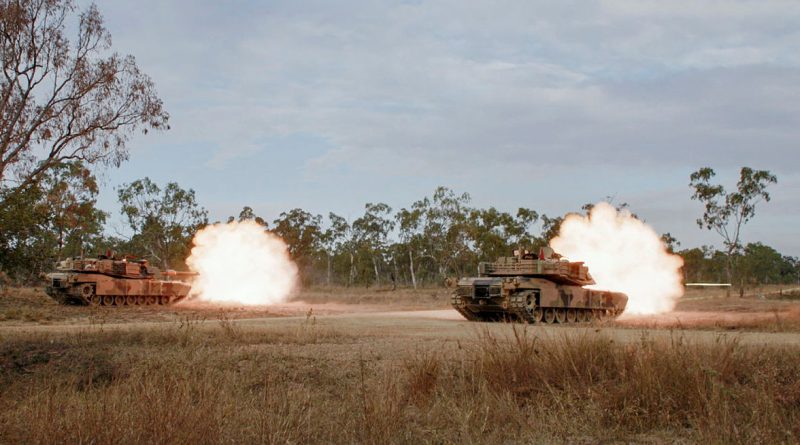 Major Army restructure officially announced.
Posted by Brian Hartigan – Defence Contact
FILE PHOTO: M1A1 Abrams tanks from the 2nd Cavalry Regiment conduct live-firing during Exercise Capital OTP at Townsville Field Training Area. The new Army restructure will see all deployable M1A1s concentrated in Townsville's 3rd Brigade. Photo by Corporal Brandon Grey.
Minister for Defence [though he prefers his superior title, Deputy Prime Minister even when making Defence-portfolio announcements] Richard Marles, in company with Acting Chief of Army Major General Richard Vagg, gave a press conference in Townsville today [transcript below] to announce a significant restructuring of the Australian Army.
"In restructuring our Army we are moving from generalist combat brigades to specialist combat brigades," Mr Marles said.
"1st Brigade will be light, agile and quick to deploy in the littoral environment. 3rd Brigade will be an armoured brigade designed for amphibious operations with the Royal Australian Navy in order to secure decisive terrain. 7th Brigade will be motorised and optimised to project by air and sea to respond to regional contingencies.
"To achieve this, we are announcing key changes to Army's units and formations as well as changes to equipment locations.
CLICK LINK to continue reading this article:
Major Army restructure officially announced – CONTACT magazine (contactairlandandsea.com)