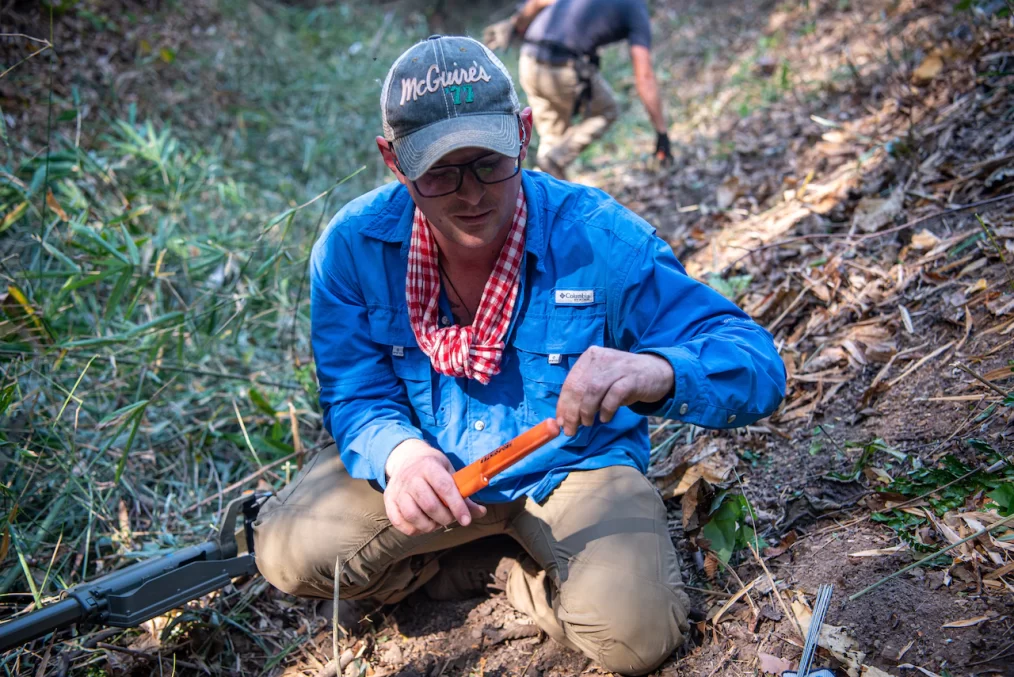 Marine Technician on a Quest to Retrieve WWII Airmen's Remains
Photo credit: Army Staff Sgt. John Miller captures Marine Staff Sgt. Matthew Sponagle as he scans the ground for metal indications at a suspected crash location.
30-year-old Marine Corps Staff Sgt. Matthew Sponagle, from Reading, Pennsylvania, is part of a dedicated 25-member unit from the Defence POW/MIA Accounting Agency. They're on a mission in northern Germany, looking for 10 lost airmen of a B-24H Liberator bomber that met its end in 1945.
Sponagle's dual roles include identifying personal belongings and remains of the fallen crew and ensuring the safe handling and disposal of explosives as the team's explosive ordnance disposal specialist.
Upon landing in Germany on Aug. 1, Sponagle promptly coordinated with local law enforcement and German bomb disposal teams, preparing them to manage any discovered munitions or explosives.
Sponagle's journey began in September 2011, post his graduation from the Marine Corps Recruit Depot Parris Island, South Carolina. He then honed his skills for eight months at the Naval School Explosive Ordnance Disposal in Florida. But for him, learning is an ongoing process. "Every site offers a new lesson," he remarked. For this mission, he meticulously researched the ordnance of the WWII bomber to ensure the team's safety, studying details down to the 50-calibre machine gun's ammunition.
He recounts his previous three recovery expeditions: The first was a challenging mission in Panama's jungles, seeking two naval pilots lost during training. Though some personal items and aircraft fragments were retrieved, the absence of remains made it emotionally taxing. His subsequent missions led him to Thailand, searching for WWII airmen, and then to the Solomon Islands, pursuing the remains of Marines from the Guadalcanal campaign.
Considering his future, Sponagle envisions a long tenure with the Marine Corps, followed by humanitarian work abroad with NGOs.
He expressed his motivation behind volunteering for these missions, "It's about offering closure to families whose kin made the ultimate sacrifice."
The Defence Department-affiliated agency conducts searches in 45 nations to locate lost service members from WWII onward, covering events like the Korean War, Vietnam War, and Desert Storm. An estimated 81,000 service members remain unaccounted for. After successfully identifying any recovered remains, the agency informs the family and plans a military burial.