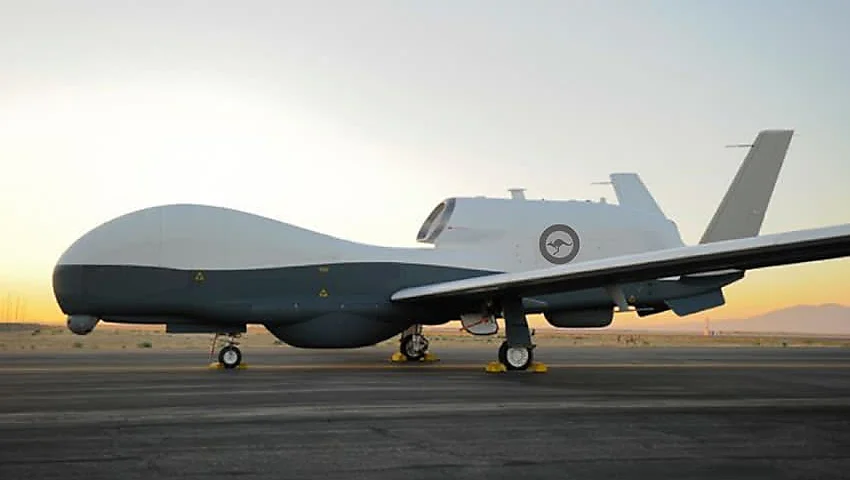 Triton drone decision invites questions
The recent decision by the Commonwealth to purchase a fourth MQ-4C Triton Unmanned Aircraft System raises questions about its financial prudence, especially when viewed in light of the Australian Defence Force's ongoing budgetary challenges, opines defence analyst Michael Shoebridge.
In a move that signifies significant trust placed in the Department of Defence, both Deputy Prime Minister Richard Marles and the Prime Minister-led National Security Committee of Cabinet have greenlighted the acquisition of an additional Triton long-range UAV from the U.S.-based Northrop Grumman Corporation. This decision is expected to add approximately $350 million to the already $1 billion expenditure from a total project budget earmarked at $2.777 billion.
This acquisition is puzzling in multiple facets, but its primary concern lies in the apparent disconnect it presents with the evolving priorities since the Defence Strategic Review. The decision almost insinuates an unchanged stance from earlier strategic outlines.
Considering that the Defence sector is not expecting any significant influx of funds for a foreseeable period of at least four years under the current Albanese administration, one would anticipate a more discerning and prioritised allocation of its resources. However, the purchase gives an impression of a somewhat automated decision-making process, with the project being executed by a major US defence firm. This adds to an increasing trend of Australia sourcing from the inventory of US defence giants.
Simultaneously, there's a missed opportunity. More agile and potentially more impactful investments in smaller projects, which could be swiftly executed by nimble Australian entities, remain in limbo. The Defence department awaits the government's approval on its updated acquisition plans following the Defence Strategic Review, a decision anticipated before the May 2024 budget. To put it mildly, this approach seems rather perplexing.